In 2021, your website remains the cornerstone of a strong digital web presence. Before considering your company, or often contacting your sales team, your website is the first place prospective customers visit to learn more. Therefore, it is vital that you as a business owner or marketer are doing everything in your power to ensure that it is as effective as possible. In this post, we dive into 5 top B2B web design best practices to help you get more out of your current site.
Your business' website is not something that should ever be finalized or good enough. There are always changes to experiment with and tweaks to ensure your site is aligned with your dream customer. We recommend following a lean launchpad methodology to your website design. In this article, we will focus on simple, yet impactful B2B website tips and B2B webshop tips.
Top 5 B2B Website Best Practices
1) Strong Calls to Action Throughout Each Page
As a starting point for B2B web design best practices, you typically want to ensure you have a call to action in the header of your webpage. This can take the form of a phone number, email address, or button to a contact page. Ideally, all three if your site design allows for it!
Beyond that, you typically want to include calls to action throughout your webpage through the use of buttons. You can experiment with the exact phrasing, but some typical examples are: "Buy Now, Contact Now, Book Now, Get Started". By testing out variations, you can begin to understand what works best on your website pages and landing pages. Furthermore, if your website has a blog, you can also take the time to include calls to action throughout the article, or as floating elements that follow the reader down the page.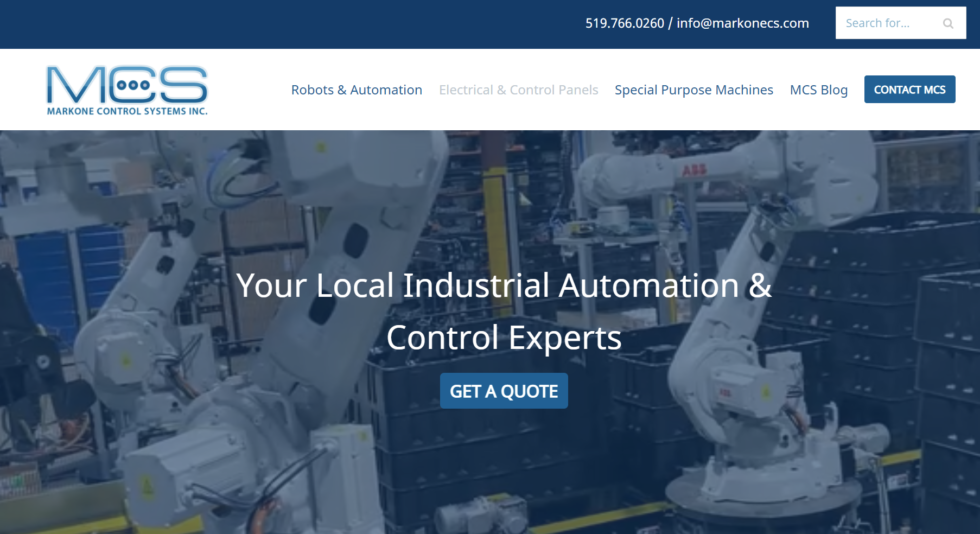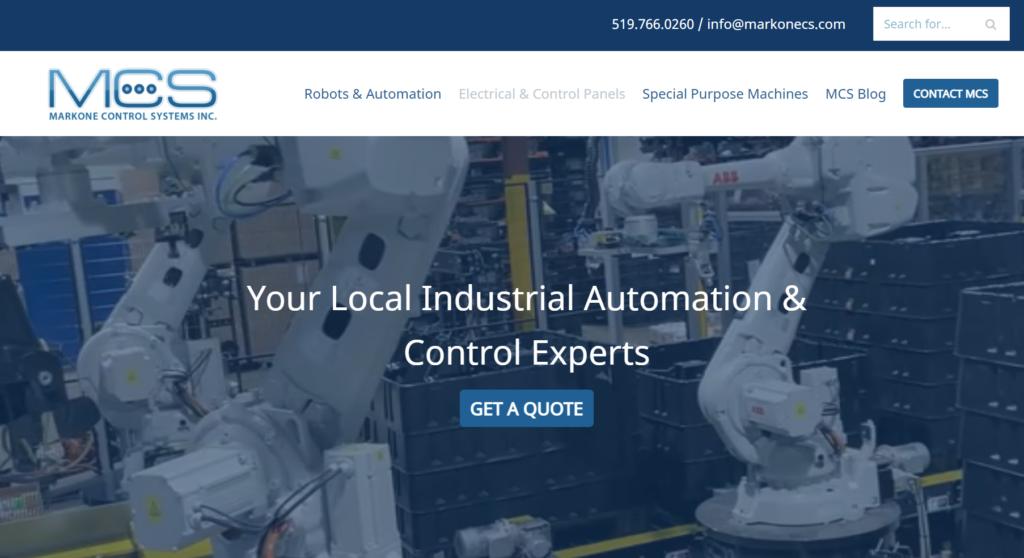 In the process of CRO, or conversion rate optimization, you'll often want to split-test variations of the button text, size, color, and more. Many content management systems, such as HubSpot's CMS, support this natively.
2) An Email Subscription Form
It is important to have a way for visitors to engage with your brand, especially if they are not quite ready to purchase. Blogs and email newsletters are great ways to achieve this. Tools such as HubSpot, allow you to easily create pop-up forms for your site that prompt users to subscribe to email marketing. These can be extremely effective on blog pages, as a visitor can be interested in your content, but not ready for a consultation. Having them subscribe to your marketing newsletters can allow you to interact with them further and build a relationship.
One valuable way to improve conversion rates with these forms is to offer something known as a lead magnet. By offering content such as an eBook, course, guide, or template you can let your visitor's desire to access the information prompt them to give you their information.
Beyond website design, you can also have new subscribers enter into automatic email nurture campaigns where they are exposed to your brand in a controlled way over time. This is a valuable consideration when it comes to B2B CRM best practices. Typically, having the customer book a consultation or buy is the most valuable action, but collecting their email can provide an excellent opportunity as well.

3) Live Chat – Answer Their Questions
Oftentimes, if a customer is confused or unsure if your offering is right for them they will be hesitant to move further. Instead of calling or sending an email, they will simply leave your site. As another B2B website design best practice, giving them the option to live chat with your team can be extremely helpful. By setting up a live chat that connects them to someone on your team instantly, you boost their chances of converting. HubSpot offers a free live-chat widget that can be added to your site. Getting started today is easy.
As an extension of a simple live-chat widget, you also have the option of enabling a chatbot to handle the initial contact. This approach can be helpful if you have a high volume of inquiries or if you have a range of offerings which questions you need to direct to a specialist.
Furthermore, outside of office hours, users can be prompted to provide their email addresses to be contacted later by your sales team. This can be a helpful channel to get in touch with buyers without requiring 24/7 monitoring.
4) Shallow Webpage Design
As another best practice, you want to ensure that your web pages are not located very deep. By site depth, we are referring to the number of clicks to that page from the homepage. It can often be tempting to create multiple tiers of pages, especially if the business offers complex solutions. However, by keeping pages easily accessible from the homepage, visitors are less likely to get lost and this practice also improves SEO performance. Do your best to keep things simple and shallow. This also relates to not only a website's design, but also the copy. Many visitors tend to only skim, not read. By making your information easily accessible, you improve their chances of understanding why they should consider your offerings.
Ideally, you should aim for all main pages to be no further than 3 clicks away from the home page. Creating such a structure, especially if you have a complex service may take some effort but with the right approach, you can elevate your user experience. You confuse, you lose. Don't let cumbersome navigation get in the way.
5) Focusing on Responsiveness & Speed
The variety of devices that people access the web with is staggering. From older smartphones on slow connections, to smart TVs, you never know what a visitor is using. So, it is another important tip on our list of B2B website best practices. The best website is the one that loads. It is important to test your site regularly with tools such as GTmetrix to ensure that it is performing adequately. As a starting point, you want to ensure you are taking the following into consideration:
Reliable Hosting for Maximum Uptime
DNS & CDN for Global Responsiveness
Optimized Images and Videos
Using Plug-ins that Minimize Performance Impacts
Responsive Website Design that Scales well on Mobile, Tablet & Desktop
Improve Your B2B Site Today
By taking the time to focus on the B2B website design practices mentioned above—you can maximize your business growth. Each visitor is a new potential customer. Treat them to an experience that delights and answers their questions effectively. If you have any questions on how to improve/overhaul your site, reach out to the Sonan Digital team. We'd be glad to help improve your web presence. Get started with our best practices for B2B websites today.